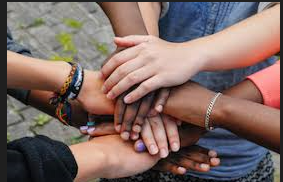 English Language Learners
The Escambia County Board of Education recognizes that within the district there are students who have a primary language other than English. The goal of the English Learner (EL) program is to have each student become proficient in the use of the English language, however, not to replace the student's primary language.

Accordingly, the Board of Education authorizes the Superintendent or his designee to take affirmative steps to enable students to overcome language barriers in the classroom. These affirmative steps include identification, assessment, appropriate services, and monitoring.
English Language Learners
Homeless/Foster/Migrant Students
It is the policy of Escambia County Schools to remove all barriers to enrollment for homeless, foster and migrant students.

Students are to be enrolled in school even if they do not have appropriate documentation (i.e. birth certificate, school transcripts, immunization records, or proof of residency). It will be the responsibility of the schools to assist parents/guardians of these students to acquire all required documentation.
Homeless Students:
The McKinney-Vento Act defines "homeless children and youth" as individuals who lack a fixed, regular, and adequate nighttime residence. The term includes –
• Children and youth who are:
- sharing the housing of other persons due to loss of housing, economic hardship, or a similar reason (sometimes referred to as doubled-up);
- living in motels, hotels, trailer parks, or camping grounds due to lack of alternative adequate accommodations;
- living in emergency or transitional shelters;
- abandoned in hospitals
• Children and youth who have a primary nighttime residence that is a public or private place not designed for, or ordinarily used as, a regular sleeping accommodation for human beings;
• Children and youth who are living in cars, parks, public spaces, abandoned buildings, substandard housing, bus or train stations, or similar settings; and
• Migratory children who qualify as homeless because they are living in circumstances described above.
Migratory Children:
According to sections 1115(b)(1)(A) (incorporated into the MEP program by virtue of sections 1304(c)(2)) and 1309(2) of the statute and §§ 200.81(e) and 200.103(a) of the regulations, a child is a "migratory child" and is eligible for MEP services if all of the following conditions are met:
1. The child is not older than 21 years of age; and
2. The child is entitled to a free public education (through grade 12) under State law or is below the age of compulsory school attendance; and
3. The child is a migratory agricultural worker or a migratory fisher, or the child has a parent, spouse, or guardian who is a migratory agricultural worker or a migratory fisher; and
4. The child moved within the preceding 36 months in order to seek or obtain qualifying work, or to accompany or join the migratory agricultural worker or migratory fisher identified in paragraph 3, above, in order to seek or obtain qualifying work; and
5. With regard to the move identified in paragraph 4, above, the child has moved from one school district to another; or In a State that is comprised of a single school district, has moved from one administrative area to another within such district
Students in Foster Care:
Escambia County Schools is committed to ensure the educational stability of all foster care students and offers the following assurances:
Determination of the educational placement of students in foster care based on the guidelines laid forth in this plan
Full collaboration with state and tribal welfare agencies regarding the appropriate placement and transportation needs of each student
Immediate enrollment of foster students with appropriate foster documentation, even in the absence of other required documentation.
Immediate contact of the foster student's school of origin to obtain records to prevent gaps in the student's education.
Placement of students with an IEP or EL students in an appropriate, least restrictive environment.
Immediate release of records for any foster student who is placed in another school district.